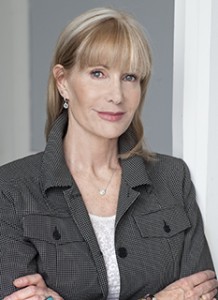 Collaborating with former CIA covert operative, Valerie Plame Wilson, Sarah co-authored  a series of "Vanessa Pierson" spy novels for Penguin Books/Blue Rider Press. The series debut, BLOWBACK, successfully launched in 2013. The second book in the series, BURNED, launched in 2014, and has been optioned for  film.
Lovett is the author of Dark Alchemy, Dantes' Inferno, Dangerous Attachments, Acquired Motives, and A Desperate Silence as well as 25 nonfiction travel and science books written primarily for children.
The five novels in Lovett's crime fiction series, featuring forensic psychologist Dr. Sylvia Strange, have been translated into a dozen languages, her non-fiction books include the award-winning "Extremely Weird" children's series, which also aired as a network television special. Her short fiction and how-to pieces are included in anthologies, and she has worked as a freelancer for newspapers, magazines, and National Public Radio.
Before becoming a full-time writer, Lovett worked as a legal researcher for the New Mexico Office of the Attorney General, an executive director of a non-profit theater, a jazz dancer, a playwright, a gas station attendant, an upholstery assistant, and a bartender. It was her experience working in the New Mexico State Penitentiary and the exposure to prison issues that led her to write her first crime series. While researching for the series, Lovett earned a degree in criminal justice.
When she's not on deadline, Lovett works with writers as a coach, teacher and consultant. She has been a presenter at writing conferences in the U.S., Canada, and Mexico.
A native Californian, she lives in Santa Fe with her family.